Storytime with Diggs – When I first met D-Nice years ago I was still teaching preschool by day. By night I had a Wednesday night residency with Q-Tip. My Monday night 45 party Mobile Mondays was a staple in downtown New York City amongst other DJ gigs I held down throughout each week.
But several days a week I would get maybe an hour or two of sleep. Before I walked into a classroom full of 2-year-olds!
It was tough, even painful at times (I love to sleep), but I was so passionate about what I was doing. I also loved working with children – that I didn't even think twice about it.
The adrenaline of the night before was enough to power me through those sleepless days. I'd go from playing with Erykah Badu, Funkmaster Flex & Grand Master Flash to entertaining a bunch of 2 year-olds at circle time!
And let me tell you, dealing with drunk people in the club at 4 am and hanging with 2-year-olds at 8 in the morning?! It's pretty much the same thing.
D-Nice had more recently gotten back into djing after a long hiatus from the music industry. He was still carving out his way while steadily makin waves on the scene.
One thing I always remember about our conversations is how much in gratitude we both were to be doing what we loved.
Maybe the situation wasn't completely ideal but we both just felt so blessed that we got to do this work.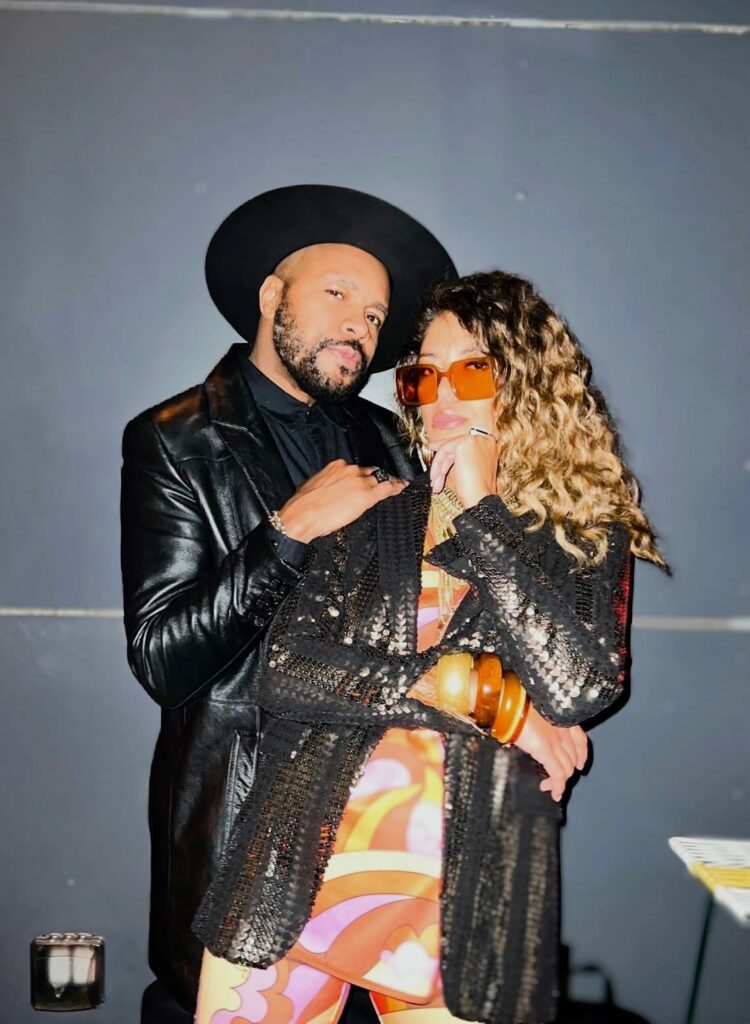 Fast forward to March 2020. We all know what happened. In a time of great uncertainty on the planet D took that same passion and shared his love of music to change the world.
By simply following his heart within a few days of an unprecedented worldwide lockdown. He was actively saving lives, lifting spirits, feeding hope into 100s of 1000s of people and connecting us all in a time of isolation.
Then at the height of his popularity, he went a step further and offered his platform to me and so many others.
I'm sure many of you reading this right now know about me because D was generous enough to share his spotlight featuring me on one of his femme it forward Mondays.
I was also goin through my own transformation. Becoming more of who I really was as I was back playin in my record vault dancing around like I was in my childhood bedroom.
The one thing I knew from my life experience was whatever was going on in my life. Music, djing and dancing had always been my saving grace. A way I knew how to transmute energy and tap into a higher vibration.
So it felt completely organic when I started streaming from the comfort of my home studio surrounded by my records. With enough room cleared to get my weekly cardio in by way of a signature tasha twirl lol.
It's here that I came to remember this truth. The joys of our inner child truly are the keys to our medicine. Medicine for ourselves and medicine for others. Because in healing ourselves & tapping into that joy we also provide the space for others to heal and find their joy.
And so here we are today Summer of 2022. So grateful for where the journey has taken me and to be part of this DJ and artist community that has been able to provide essential bits of hope & joy throughout an interesting past few years. And I'm extremely proud of my friend D-Nice as his CQ Live in Vegas Weekender kicks off tonight.
A true testimony to the power of following your heart and staying in gratitude! Excited to be joining a lineup of beautiful Goddesses, Mya, Dj Millie & Kitty Cash rocking poolside Saturday. See you there for a twirl!