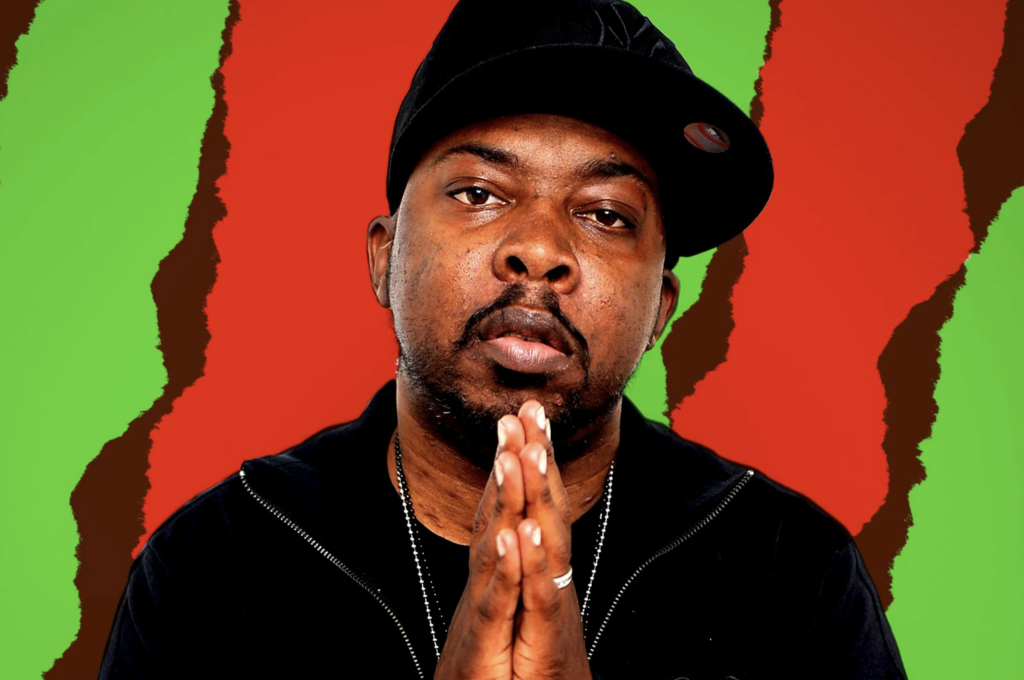 "Forever" Album Review – It's common knowledge that March 22nd is a special date for 'A Tribe Called Quest' fans worldwide. As they mourn and celebrate the life of Phife Dawg annually. This year the 6th year anniversary of his passing was met with a special tribute by the NY Knicks at Madison Square Garden during their game against the Atlanta Hawks. Nutshell pt.2 was blasted across the infamous Arena screens. Helping to promote the release of the long-anticipated posthumous solo album: "Forever" which was finally shared with the world on the same date March 22nd.
Released on Phife & his business partner (DJ Rasta Root) label Smokin Needles Records, Phife's "Forever" album is packed with collaborations and special messages from his family and musical peers. All sharing rare moments such as his mother leaving him voice messages to uplift him during his treatments of dialysis for Diabetes mellitus & recovering from his kidney transplant surgeries.
The album feels like a memoir from Phife sharing his views on life after Tribe, his thoughts on the music business, haters that diss you and then wish you well when your sick, his love for his wife and his focus on his kids & legacy.
These are the subjects that were on Phife's mind when he recorded 70% of the album before passing away. Leaving the album's blueprint along with linear notes, producer wish lists, and thank you's that would later become the clues for DJ Rasta Roots to connect the dots & fulfill Phife's vision.
We All Miss Both Dilla & Phife
The Trini Gladiator wanted that 'boom bap' sound that the award-winning 9th Wonder provided on "Only A Coward". Whilst Khrysis fused hip hop with R&B for "Falling Back" featuring Rapsody & Renee Neufville of Zhane. Phife's 2014 "Dear Dilla" gets a new reprise. With additional production and a hook sung by his bandmate Q-TIP echoing the sentiment of how we all miss both Dilla & Phife.
We get a nice dose of that Dilla-influenced swing thanks to the Riddim Kiddz produced "Residual Curiousities" featuring Lyric Jones bringing that soulful summer cookout vibe. And of course, Dwele had to be on this album bringing his smooth vocals to "God Send" as Phife thanks his wife for donating a kidney to him. Plus saluting his friendship with Dilla, and his struggles with tour life during his illness.
The legendary soul queen Angela Windbush & Phife's mother Cheryl Boyce-Taylor collaborate to make us feel how much they love and miss Phife in the beautiful poetic "Round Irving High School" which provides a moment to just simply reflect.
Busta Rhymes, Maseo, Redman make sure we get some of those classic hip hops feels especially on "French Kiss Trois" which has been a steady favorite since it was released as the 2nd single on Sept 2nd, 2021. Followed on the album by "2 Live Forever" and "Forever" bringing the recording to a close in a way that feels like a eulogy and cementing that this release goes way deeper than just another album.
Conclusion – "Forever" Album Review
This Phife Dawg project is unfinished business, a letter to his fans, a final farewell to loved ones and the foundation of his legacy for his kids to look back on and feel proud of. The many layers weaved into this album, the stories surrounding it, and different moments over the years. Yes indeed DJ Rasta Roots and all involved have done a heart-filled job in making the album feel like home, for home is where the heart is and Malik the 5-foot Freak is sending us his fire bars from eternity, so we all may echo the chant "Phife Forever!"