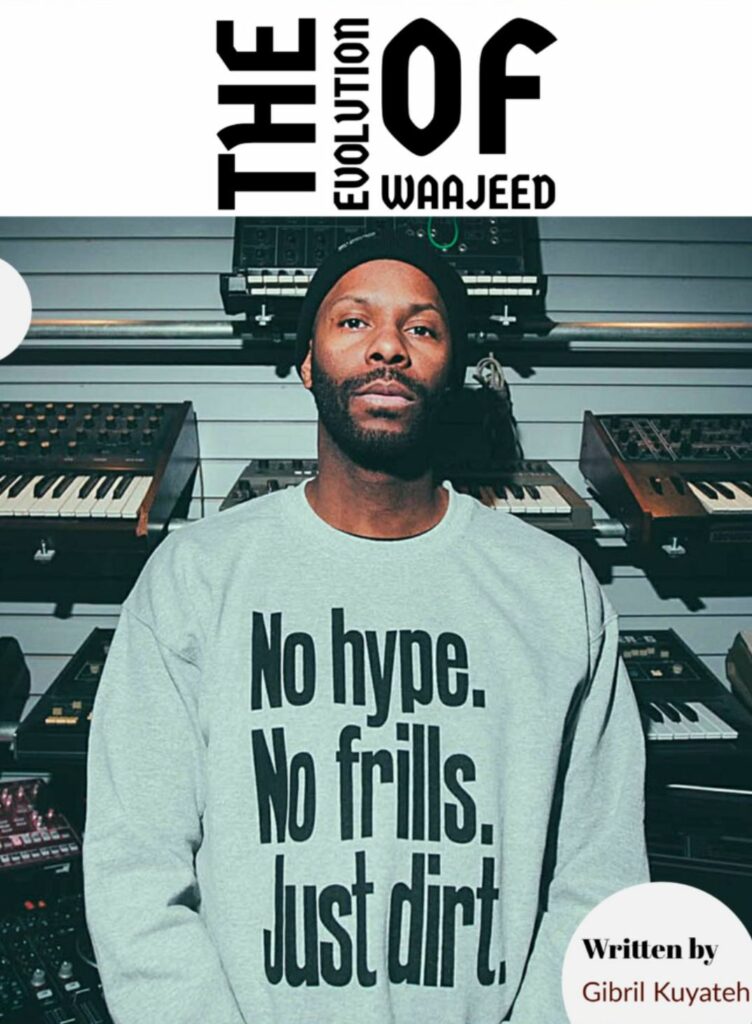 The Evolution of Waajeed – Detroit's history is proud and loud for a good reason. Waajeed (Slum Village, Platinum Pied Pipers) is the perfect example of why its innate electronic culture is being preserved.
On the 25th of November, Waajeed is set to drop "Memoirs of Hi-Tech Jazz" on Tresor.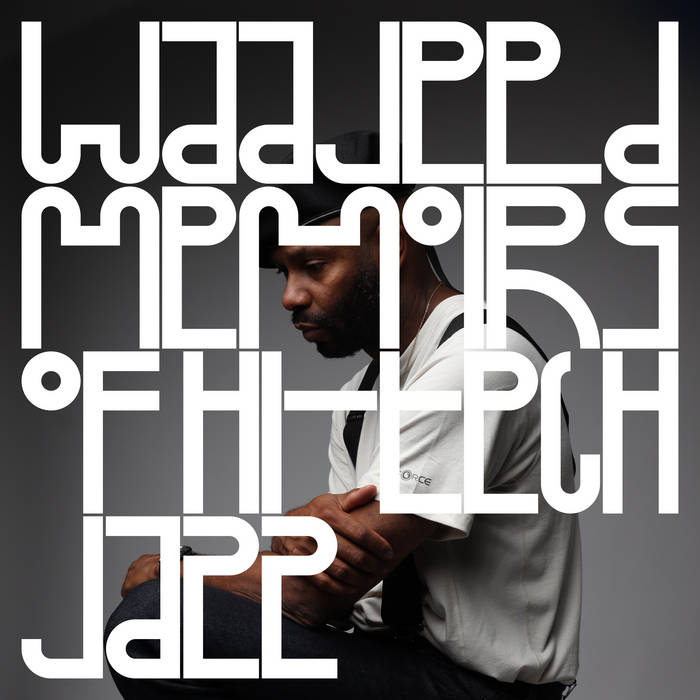 Watching the latest video Motor City Madness, I feel the pride of Detroit and see him showing that it's more than what you hear on the news. It's his home and that home has people that care and are putting huge efforts into building it back up. Check it out…
When listening, there's this sense of movement pushing me forward.
It's hard and pensive.
Hard in that there are underlying layers that express the harsh reality of life in the D. The synths are like our attitude towards the bullshit saying "What up doe, we keeping it pushin".
Then the pensive side which is the beauty that comes from the systemic issues. That beauty, the community and artists whose energy propel the next generation.
Can't wait to hear more but gotta wait until the listening party.
---
Brooklyn Listening Party for Memoirs of Hi-Tech Jazz
Imagine walking into Friends & Lovers in Brooklyn for DJ Rimarkable's #DeTrois residency and being hyped upon entering. You feel all the love in the room.
Bathing in all the energy, it's about time to grab dat drink at the bar and chop it up with a few heads. The vibe apparent… everyone is excited for the early preview guided by the man of the hour.
Now from start to finish, this album did not disappoint. The use of Synths and high-energy tempos & horn arrangements reminiscent of spiritual jazz and that motor city madness was enough to send chills.
Now zone back into current consciousness and you realize that each track is unique in identity. And they are crafted with beautiful live aesthetics. That matters when capturing a culture in sound.
I hear that consistent ode to the traditional way of sound. Horns and melodies are jazzy, rhythms layered in electronic programming and acoustic goodness.
This is a thinking man's techno release, my people's… it's definitely a dance album in the jazzy house BPM spectrum. Once again showing Waajeed's ability to navigate between sound dimensions.
Definite vibes for DJ's and programmers to incorporate into their playlist lineup. I see it workable in all types of sets, especially for DJs with a particular taste for something more.
How and what tracks will you use?
Well, gotta wait a couple more months to hear its totality… patience is character-building.
---
Light Backstory
Let's take a trip down memory lane, press play and let the track below rock as you start reading.
Waajeed 'Knives Out' ft. Monica Blaire
The Late 90s
Now sure, I fucked with Slum Village early on. We talking late 90s and I'm in my 'underground everything' prime. But fast forward like 11 years and one night I'm adding songs for what I believe was the first or second episode of my former online radio show on GiantStep.
I was just as particular with sound as I am now. Actually more, because everything had to be beyond fresh and delivered in a way that was unique to oneself. Self-imposed pressure yea, but effective sonic character building.
Gilles, Lefto and so many other dope-ass shows pretty much had everything first and ran supreme on Giantsteps Jukebox.
Now I'm working on this mix which I swear was the first episode, but damn, could have been the second. Every song had a purpose and meaning telling a story. I forget what joint came before, but the moment I heard 'Knives Out', I never forgot the name Waajeed.
Then added it as the next track continuing the mix, setting the vibe off lovely.  I even remember Messages by Vikter Duplaix came after it. That's how much of an impression it made on my sound palette almost 15 years later. The melancholy beauty with that snare hit, brings back classic memories. Honestly don't know how many times I've repeated that joint and just zoned out.
The point, well… I respect the journey that's about to be had exploring Waajeed in 2022.
---
The Real Life Electronic City
To understand this brother's sound is to understand the D-Town culture and history within electronic dance music. That's a different rabbit hole that needs 4000 words minimum. But to simplify the premise, one would have to understand and accept that Detroit's black culture created the Techno genre.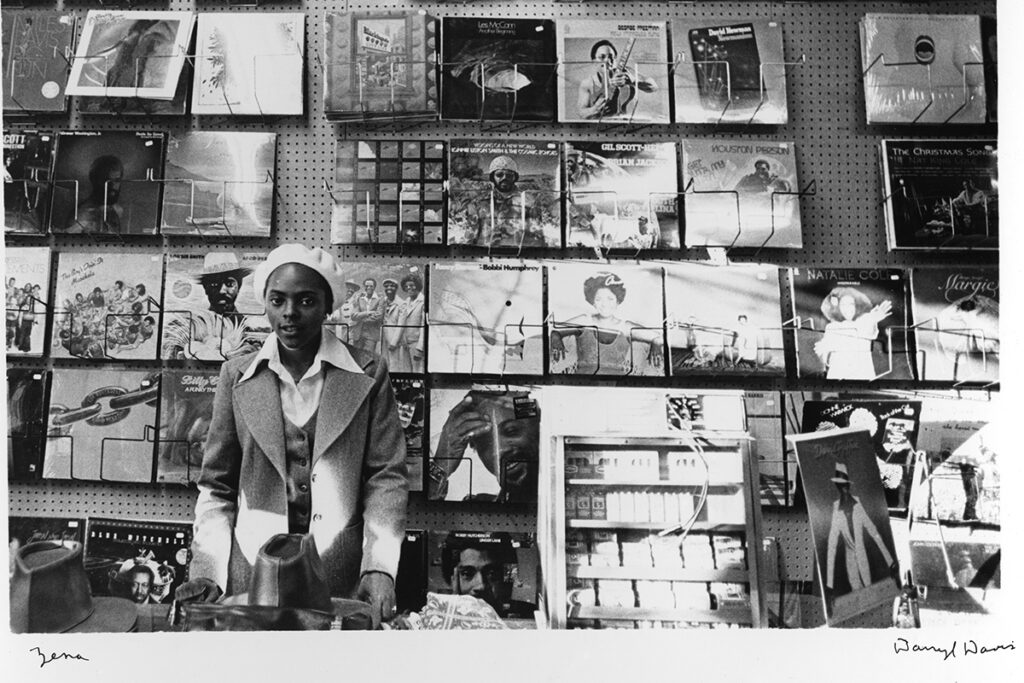 I'm seriously hoping that all reading already understand that, if not get connected.
Now it's typical for producers to explore genres, especially those native to their hood/city. It's no different than a Jerzey head like legendary producer Just Blaze's ability to craft timeless Hip Hop classics, while simultaneously fucking with house music and pushing it beyond the underground.
Confusing to those that don't know, sure, whitewashing is real.
But for those that do, it's understood that one's city has ties to many sounds. Those brought up on all of em and enveloped them into creative endeavors have an artistic advantage, for they don't fear creating new worlds from the unconventional.
---
Organically Multidisciplinary with the Movements
A Detroit legend and sound innovator is back with the new release Memoirs of Hi-Tech Jazz.
Many sound enthusiasts already know how King rocks and his affiliations with Dilla. His legacy continues with production and energy as Slum Village's Dj, followed by his work with the multi-instrumentalist Saadiq, under the alias Platinum Pied Pipers (PPP).
The story of Wajeed goes in many directions. Many are familiar with him being Slum Village's Dj, but I ask, does your understanding stop there?
How about him being one with the visual arts and designing the Slum Village cover for 'Fan-Tas-Tic (Vol. 1)' and 'Fantastic, Vol. 2'.
Ok, didn't know that, how about him naming the group and bringing Elzhi into the mix? Or evolving to be multi-genre'listical in the studio via PPP, and infusing many styles of music and artistic talent.
Yea I made that word up, but you get the energy, stop playin.
Fly shit right?
These little tidbits are crucial in understanding the many branches of Waajeed. Not only can he produce and create visual expectations when concept building, but understand future sounds and energies that work with that frequency. Then create a platform for it… let that marinate.
---
Current Movements
In recent years, Wajeed's focus has not only been on touring but directing a music education called the Underground Music Academy system for the youth of Detroit. His idea is unique in terms of educational platforms, but not surprising given the rich history of techno and its influence on the electric neuromelanin beings of D-Town.
You'd understand why the evolution of that passion would turn into a system for the youth to tap into their electronic core. A system that embraces a global dance community among locals and extended talent worldwide.
These are the movements that strengthen the DNA of techno.
Shit is really dope, I completely dig it.
---
Strengthening The Culture
"I mean, I wouldn't, i wouldn't be shaking hands and kissing babies. I wouldn't do it, you know what I'm sayin. I'd rather make some music, know what i'm sayin, take it or leave it,. You like it, you know what i'm sayin, great, if you don't, who gives a dog's ass. You know what I'm sayin. That's, that's my preference as an artist. But as an artist, you know what I'm saying, there's a responsibility that I have to get out, and uh make change."

Waajeed Redbull Interview 2017
How true are these words? 
No artist wants to play the politics of the industry if they are pure with their intentions. They'd rather create under their ideal structure responsibly for the culture, makes sense right?
(I'm shaking my head like 'Yup', answering myself which is wild… must be a different energy writing)
Let's move on to his electronic vibes, which is dope cause I wasn't familiar with that evolution. Not only that, but I have been meaning to study the Detroit scene and sound for quite some time. 
I peeped his video Shango:
It's a house vibe with layers of afro and jazzy elements. The repetitive trumpet to me is a statement, sayin we up in this mutha. Kalimba vibes as well, adding texture and rounding out vision.
Feeling the vibe and inclusion of the dancer. It's not often in videos where one dancer is as much of a focal point as the artist, so def appreciated.
I now know the brother's dancing name is Kafani.
Seeing the movement, I understand and can appreciate the electronic energy unique to Detroit. As a house dancer, I recognize everything about his movement and relate the energy to house dancers in New York. 
Prior to this, I didn't know how Detroit dancers moved to techno/house music.
Euro techno/house tends to give the movement a pretty bad Jersey Shore/Ibiza-like stereotype. I know my people don't do the fist pump or shuffle, so how do Motown City dance? I wondered…
This showed me part of that energy, further showing me how deep preserving the electronic core of his city is. Not only captured in sound but through dance and visuals. I'm understanding the complexity of his mind and attention to detail, it's quite fascinating. 
Next up: Waajeed feat. Steffanie Christi'an – Mother
As The Journey Continues
Love the synth pattern intro, as the journey continues the melody forms with vocals coming in. Here's where I hear the soul of Detroit merging with the strong electronic presence that they are known for. It's funky, jazzy and luscious. 
Ok, I get it now…
How is it making you feel? Do you just hear music or do you hear stories within a story?
Zone back out to reality and what you realize is this story is The Evolution of Waajeed.
With that, I think it's a definite must in supporting his movement with the Underground Music Academy and tapping the recent track drop.
Pre-order now Memoirs of Hi-Tech Jazz
That's the magic of music my people and that's #TheBrooklynWord! – Gibril