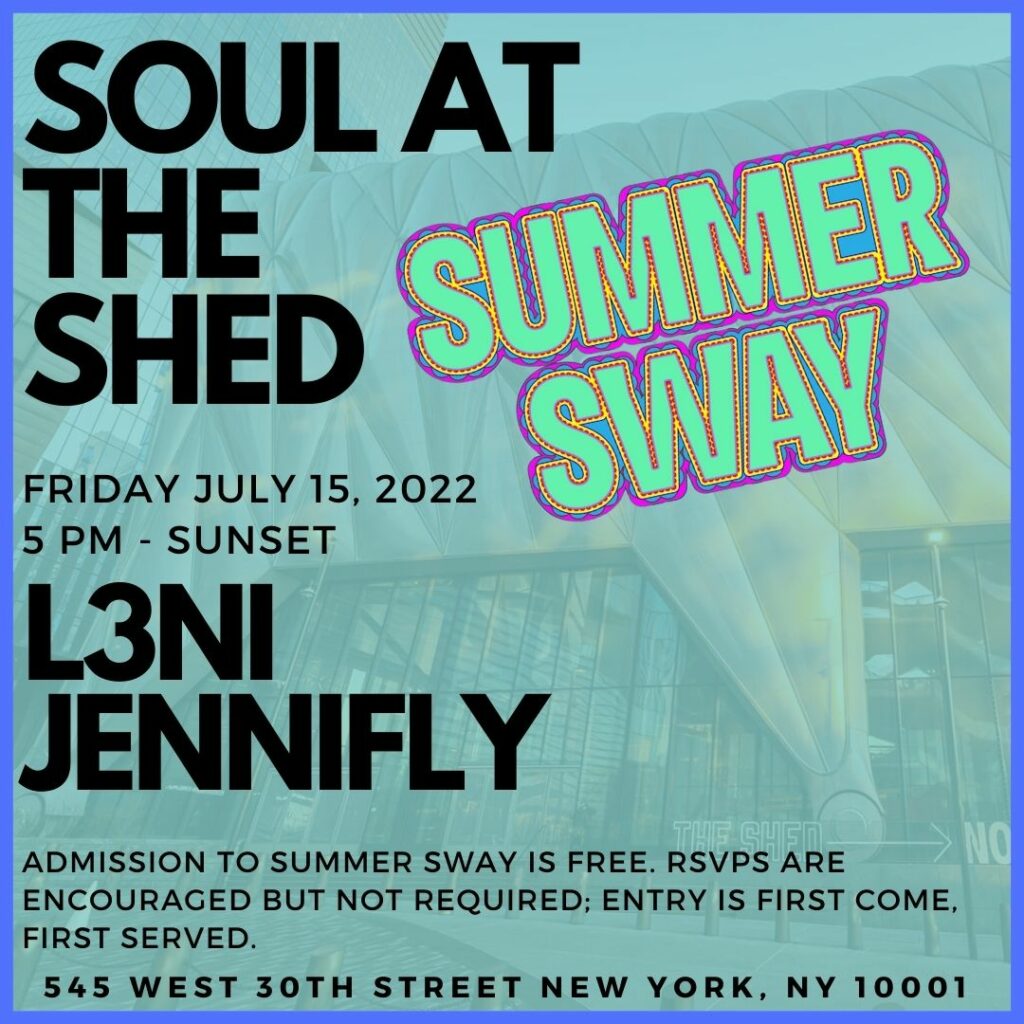 Soul In The Horn will be joining The Shed for Summer Sway. A unique cultural event in the New York City sector, this Friday, July 15th.
The Shed is a brand-new cultural institution striving to create a more just society and a shared understanding of our constantly changing world through collaborative art, music, and dance. The Shed brings together established and up-and-coming artists to produce new work in a variety of genres. From pop to classical music, painting to digital media, theater to literature, sculpture to dance.
The Summer Sway movement is influenced by our city's vibrant Black social dance scene and rich history. The movement challenges the conventions that divide audiences and art disciplines by providing a warm and welcoming environment for innovation and conversation by reducing entry barriers on the social and economic fronts.
The event takes place at The Shed's public Plaza on Friday and Saturday evenings from July 15 to August 27. Soul In The Horn's very own l3nilove will be spinning on decks with the amazing Jennifly. Playing deep and hypnotic grooves this Friday from 5 pm to sunset! Come out to The Shed to celebrate the joy, beauty, and freedom that dance traditions provide us!!